GNSS Data Research Infrastructure Center

- CIBDG

Entity responsible: Military University of Technology (MUT)

Entities implementing: Military University of Technology (MUT),
Wrocław University of Environmental and Life Sciences (WUELS)
The general objective of the Task 5 is to provide GNSS data and products for scientific purpose and ultimately to integrate with GNSS Data & Products TCS developed by WP10 in the frame of EPOS programme. The GNSS infrastructure in Poland is dispersed between scientific institution, governmental centres and private companies. These stations continuously perform GNSS observations and are used to support real-time geodetic measurements. In addition to their intended purpose, they are valuable in the point of view of scientific research in the field of Earth Sciences. As a part of the plans is to construct the National GNSS Data Repository located at the Military University of Technology and to implement procedures for verification the quality and standards of their data storage. The next task is to build the GNSS Analysis Centre responsible for:
develop and archive daily / weekly solutions in accordance to international standard data formats;
combine available solutions to determine a consistent time series of changes the station coordinates and estimate the most reliable velocities around the whole country;
provide uniform maps of surface deformations (GNSS strain maps);
develop a web interface providing access to GNSS data and products for the processing of GNSS observations (levels 1, 2 and 3) to project partners for their verification and external users for scientific purpose.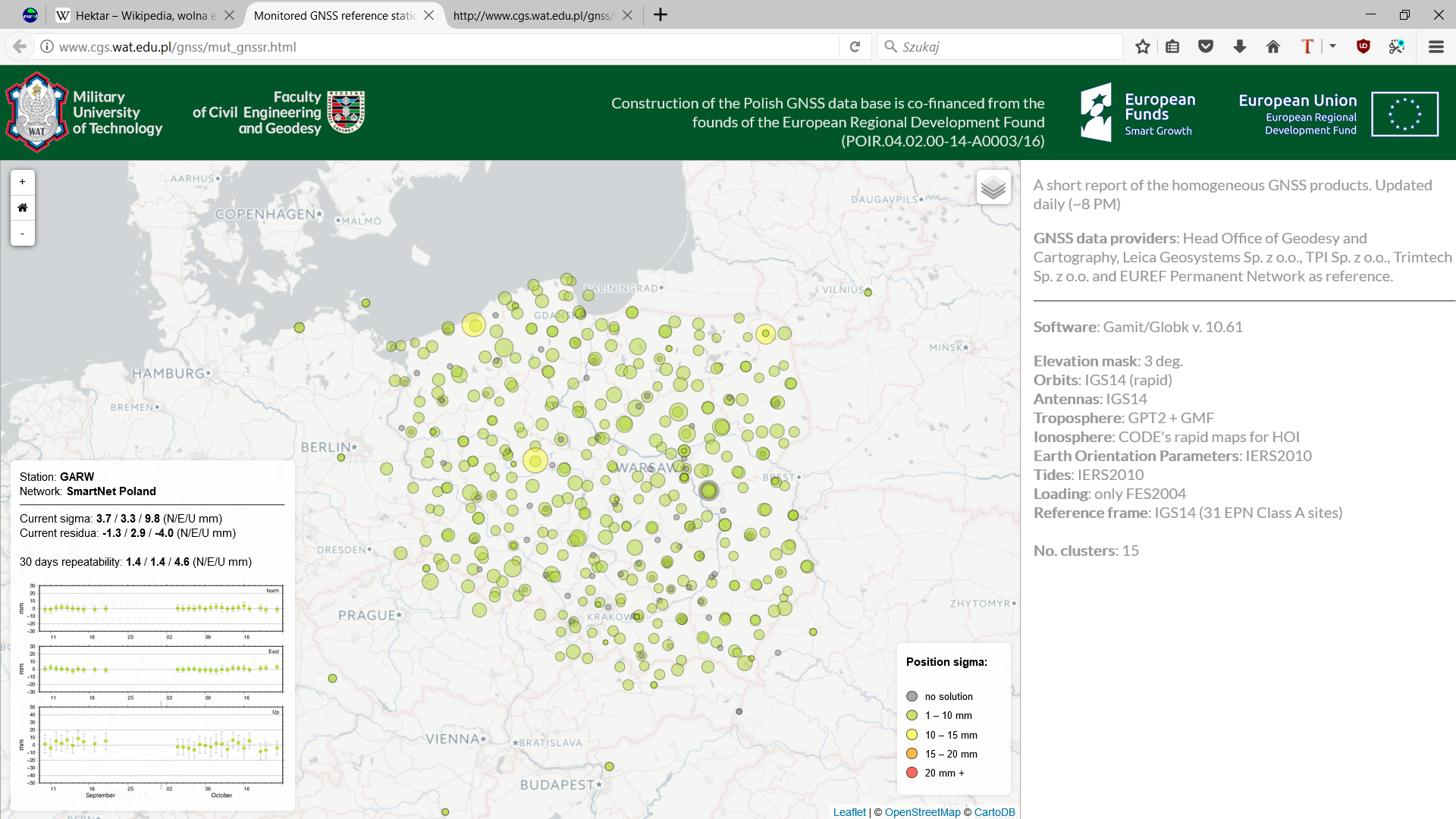 GNSS stations included in the Task 5 objectives.